HERE Real-Time Traffic helps drivers get to destinations efficiently and stress-free. It delivers up-to-the-minute information about current traffic conditions and incidents that could cause delays, including slower than normal traffic flow, road works and accidents. HERE offers traffic information over HD Radio™, a digital radio technology used by AM and FM radio stations. HERE Real-Time Traffic with HD coverage is available in most major metropolitan areas in the United States and Canada, and it doesn't require wireless internet connectivity.
Please use the drop down below to search for a major city in the United States and Canada to see the HD Traffic coverage in the area. Once you have selected a city, you can toggle between miles and kilometers by clicking on the distance scale in the bottom right of the map.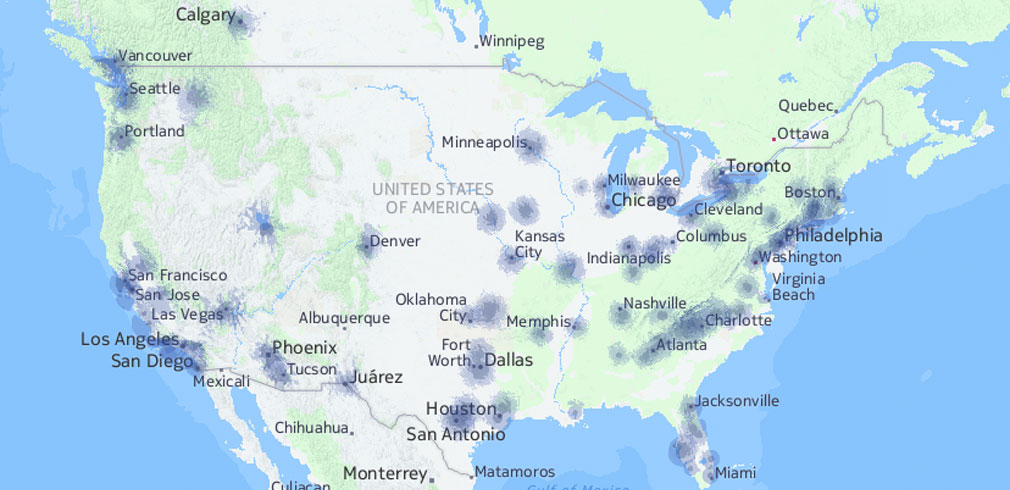 RDS and HD Coverage maps represent predicted RF signal density at a given location and are not intended to predict reception performance. Interference caused by geographic environment, receiver antenna type, nearby market frequencies, or other factors may affect reception performance. Maps are based on radio station data filed with the FCC, using the Longley-Rice Irregular Terrain Model (ITM).